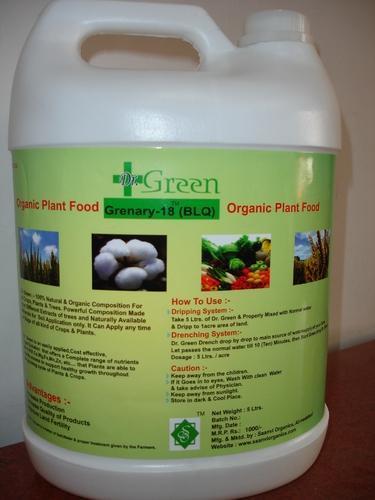 Product Description
"ORGANIC INDIA – HEALTHY INDIA – CANCER FREE INDIA"
Welcome to the Real Organic World of Saanvi Organics, As we all knows about bluffing around the Indian market about word "Organic" and people are just playing in the name of Organic Inputs & Produces. Here if you are looking for 100% Organic Input Solutions then you are on the right platform.
Saanvi Organics is the Manufacturer of 100% Natural & Bio-Organic Fertilizers to fulfil all requirements of our farming practices like Nutritional Requirements as well as disease management throughout the crop cycle.
Our unique USP is Just 3 (Three) products combination can control all requirements of our farming practices; it will be suitable to almost all crops and all climatic conditions. So no need to stock huge range of products and stock inventories.
Our products are able to Increases Production & Quality of Produce & Land Fertility from the very first crop application, compared to our current chemical science.
Fertilizers play an important role in the growth of plants and crops because these contain several nutrients like potassium, Nitrogen and Phosphorus that help in the growth and development of crops. The Agricultural Fertilizer offered by us is prepared using organic material and we always make sure that we do not incorporate any chemical compounds in it to ensure that crops avail the most benefits of nutrients for longer run, despite of availing benefits for temporary terms. The mentioned fertilizer is available in different packaging quantity.